MediaAnalys merges with MediaView and Kenzaku and forms the new Viva Media Group – a leading digital media group in Scandinavia!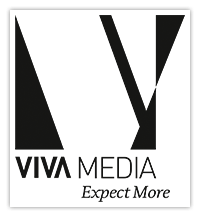 On June 23, MediaAnalys, owned by ShortCap, announced the agreement to merge with MediaView AB and Kenzaku AB. The Viva Media Group becomes the leading digital media group in Scandinavia. ShortCap remains as investor with a 37.5 percent ownership.
By combining forces, these three companies will cover all digital media activities and offer a one- stop internet related media service.
Viva Media Group takes a stronger position in the SMB-market in addition to establishing a more powerful platform for growth. The new-formed group will have close to 2 500 customers, 130 employees, local presence in 7 Swedish cities and a turnover of 150 million SEK. The plan for the coming years is to expand Viva Media Group to all Scandinavian countries!
"It is becoming more and more critical for every business to choose the right strategy for their online marketing. We will expand aggressively in the digital and mobile marketing to meet the needs of our customers", said Magnus Hasselteg, CEO of Viva Media Group.
ShortCap is an investment company with high focus on entrepreneurial-oriented companies in the small and midcap business area. Other portfolio companies include PacketFront Network Products, a leading access switch provider for broadband and enterprise networks established as number one supplier to the City Networks in Scandinavia. A further ShortCap investment is the well-known entertainment group Ballbreaker in Stockholm.
For further information, visit www.vivamedia.se or contact:
Eric Severin, CEO, ShortCap
eric.severin@shortcap.se, +46 70 727 66 10